2017

Officers

​ 

President 

Juanita Balenger

 703-941-4886 

Vice-President​

Diane Cullo

703-244-5891

Secretary

Diana Jones

703-560-3516

Treasurer

Sarah March

703-455-8359

703-966-2762

Monticello Council of Republican Women

©2010 Monticello Council of Republican Women. All rights reserved.


MCRW 

An Issues Oriented Club

Founded in 

1972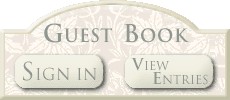 "The greatest leader is not necessarily the one who does the greatest things. He is the one that gets the people to do the greatest things." ​

                                               - Ronald Reagan -

2016 MCRW Christmas Party

(L - R) Diana Jones, new Secretary; Susan Cobb, Immediate Past-President; John Frey, Fairfax County Clerk of Court;  Juanita Balenger, new President

(Not pictured:  Sarah March, new Treasurer and Diane Cullo, new Vice-President)

Fairfax County Republican Committee (FCRC) Volunteer Summit

June 11, 2016

Donald Trump

Republican President

The Honorable Gwen Cody

MCRW Member - Giving the invocation

Two famous people at the FCRC Volunteer Summit

We Will Help to Make America Great Again

Thank you to all those who helped to put

 Donald J. Trump 

into the White House

You can learn a lot about:

Check this site frequently

•

Republican Women and what they do
•

National and State federations
•

Monticello Council of Republican Women
•     Meetings, Community activities, meet your representatives, etc.

•

State, County, and local Republican activities
We did it! The Republicans now hold The White House and Congress. What a fabulous opportunity to set our nation on the right path. We pray for President Trump, Vice-President Pence and our elected officials that the conservative principles we stand for will be put forth to make our country strong again. 

Thank you to all our MCRW members who worked so hard to elect our Republican candidates. Our job is not done. This year got off to a strong start with our club's presence at VFRW Legislative Day and various Inaugural events. 

Upcoming elections in Virginia are critical to the health of the Commonwealth. Please take time to work for conservative Republican candidates. I will keep in contact with our members through frequent emails.  

I am proud of our officers and committee chairmen. If they call upon you, please help them. It is because of dedicated volunteers like you, that we will have a strong year for MCRW. The VFRW Convention will be held April 28 - 30 in Roanoke. Please consider attending as a delegate or alternate.

Finally, take note of our new MCRW contact email: mcrw.va.@gmail.com Check out our website (mcrwva.com) and our Facebook page for up-to-date information.

                                                                                                                       Juanita Balenger, MCRW President