MCRW

2018 Officers

​ 

President 

Juanita Balenger

 703-941-4886 

Vice-President​

Diana Jones

703-560-3516

Secretary

Dolores Hallinger-Hyser 

Treasurer

Sarah March

703-455-8359

703-966-2762

Monticello Council of Republican Women


MCRW 

An Issues Oriented Club

Founded in 

1972



You can learn a lot about:

Check this site frequently

•

Republican Women and what they do
•

National and State federations
•

Monticello Council of Republican Women
•     Meetings, Community activities, meet your representatives, etc.

•

State, County, and local Republican activities
Juanita Balenger

MCRW President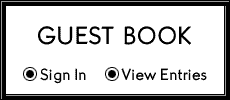 At the MCRW October meeting, Jo Watts, the 11th District VFRW Representative, presented the NFRW Silver award to our club. The award is an acknowledgement of the achievements of the members of our club for the past year. .

Juanita Balenger (L) and Jo Watts (R)

Working to Assure Republican Victories in November

Our MCRW October meeting was dedicated to "hands on" work -  stuffing and stamping  envelopes, discussing  -  phone calls made for candidates, other volunteer activities, and the need to "Get Out the Vote."

Club members also enjoyed spectacular donuts and coffee for breakfast, and hero sandwiches, veggie and salad plates and soft drinks for lunch.

Yes, it was a long day, but much was accomplished.

Thank you to all who volunteered almost a whole Saturday to benefit our Virginia Republican candidates.

(Photo is of just a few of the women who volunteered.)

L-R: Eleanor Schwarze, Grail Harte, Gwen Cody      Anne Keast, and Evelyn Schwarze

(L - R) Frank Marsh, substituting for Sarah Marsh, Treasurer;  Dolores Hallinger-Hyser, Secretary; Diana Jones, Vice President; Juanita Balenger , MCRW President; Carrie Almond, NFRW President

MCRW was very fortunate that  NFRW President, Carrie Almond, attended our Christmas Party. She  installied our 2018 Officers.

Swearing-In of MCRW 2018 Officers